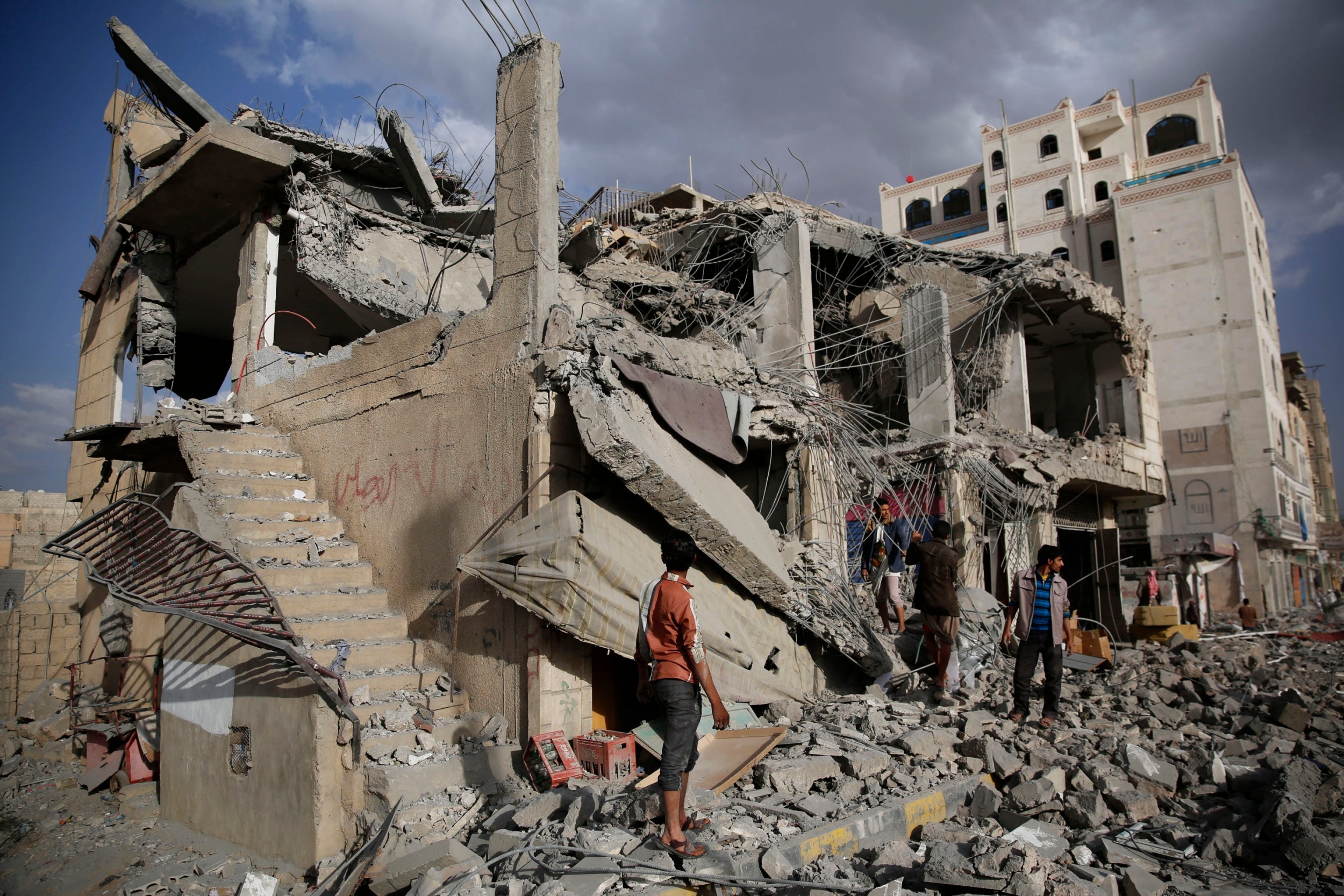 The Saudi-led coalition fighting Iran-backed Houthi rebels in Yemen has announced a temporary ceasefire amid concerns the coronavirus outbreak could ravage the war-torn country, raising hopes of fresh peace talks.
Colonel Turki al-Maliki, the Saudi military spokesperson, said that the truce would last two weeks and would pave the way for all parties "to discuss proposals, steps, and mechanisms for sustainable ceasefire in Yemen … for a comprehensive political solution in Yemen."
In a statement published by Saudi's official state news agency, Colonel al-Maliki added the decision came in response to a United Nations call for a halt to hostilities amid the deadly pandemic.
There was no immediate reaction from Houthi leaders or Yemen's internationally recognised government.
Mohammed Abdulsalam, a spokesperson of the Houthi movement, said earlier his group had sent the UN a comprehensive vision which includes an end to the war and to "the blockade" imposed on Yemen.
"(Our proposal) will lay the foundations for a political dialogue and a transitional period," Mr Abdulsalam said on Wednesday.
Yemen, the Gulf's poorest country, has been ripped apart by the five-year civil war which first erupted when Houthi rebels swept control of the country, ousting the recognised government and president, Abedrabbo Mansour Hadi.
In 2015 Saudi Arabia and its regional allies including the UAE, Egypt and Sudan launched a bombing campaign to reinstate Mr Hadi fearing the encroachment of Iranian influence in the region.
Five years on, there is little hope to the end of the conflict that has sparked the world's worst humanitarian crisis in terms of numbers.
Eighty per cent of the population – or 24 million people – require some form of humanitarian assistance to survive, according to the UN.
Two-thirds of the country is reportedly one step away from famine.
So far, the country has yet to record a coronavirus case but there are fears that when the deadly disease arrives it will quickly spread through the country. The fighting has all but destroyed the health care system.
The UN says that only half of all hospitals and medical centres are functioning, and even those that are open are facing severe shortages of medicines, equipment and staff.
According to Oxfam, 17 million people – more than half the population – have no access to clean water.
Fearing the devastating impact Covid-19 could have across all the world's war zones, Antonio Guterres, UN's secretary-general, called for a worldwide ceasefire earlier this month.
He welcomed Thursday's announcement saying: "This can help to advance efforts towards peace as well as the country's response to the Covid-19 pandemic."
Mr Guterres called on the coalition-backed Yemen's government and the Houthis "to follow through on their commitment to immediately cease hostilities" and to engage with each other without preconditions.
"Only through dialogue will the parties be able to agree on a mechanism for sustaining a nation-wide ceasefire, humanitarian and economic confidence-building measures," Mr Guterres said in a statement.
Human rights groups also welcomed the news.
Xavier Joubert, country director for Save the Children in Yemen, said a ceasefire would be a huge step towards bringing safety to millions of children and families in Yemen.
He added: "With the threat of coronavirus growing every day, it is now more crucial than ever for all sides to implement a ceasefire so health workers and the humanitarian community can prepare for what would be a devastating outbreak in a country where only half of health facilities are still functioning."
Despite attempts at peace, heavy fighting erupted recently in Yemen killing more than 270 people over the past 10 days alone.
The two sides are currently fighting over the key border province of Jawf and the oil-rich central province of Marib.
The flare-up in hostilities appears to have been triggered by a cross-border Houthi missile: Saudi Arabia said it intercepted a missile targeted at their capital, Riyadh, late last month.
The Houthis frequently launch missiles across Yemen's border into Saudi Arabia, but it is rare that they reach the capital.
Bel Trew

www.independent.co.uk

Source link