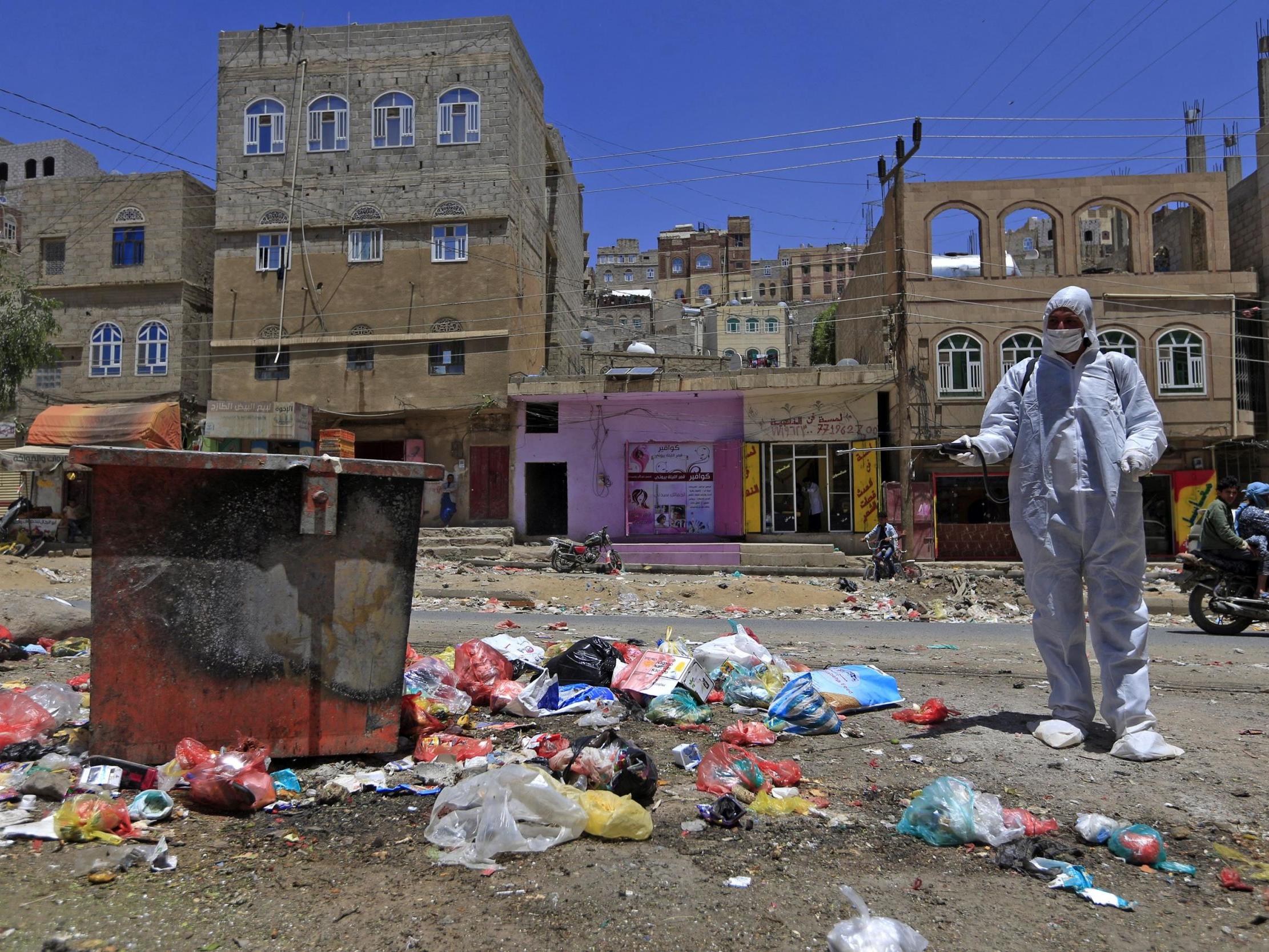 The UK has pledged £200m aid to help developing nations in their fight against coronavirus.
Bolstering vulnerable countries' public health defences will also help to prevent a "second wave" from reaching Britain, the Department for International Development (Dfid) said.
It brings the UK's total donations in the bid to counter the pandemic to £774m – making it one of the world's largest donors.
Some £130m will go to UN agencies, including the World Health Organisation, while the Red Cross will receive £50m to help war-torn and hard-to-reach areas.
A final £20m will go to NGOs and UK organisations such as Oxford University, where researchers believe there is an 80 per cent chance their new vaccine could be ready for widespread use by September.
The pandemic has now claimed at least 100,000 lives worldwide, with more than 1.6 million people having now tested positive for Covid-19 across 210 countries.
The UK's death toll is nearing 10,000 – the fifth highest of any country in the world, with one government adviser warning Britain is likely to overtake Italy to become Europe's worst-hit country.
"Coronavirus does not respect country borders so our ability to protect the British public will only be effective if we strengthen the healthcare systems of vulnerable developing countries too," said international development secretary, Anne-Marie Trevelyan​.
"Our new UK aid support will help stop the virus from infecting millions of people in the poorest countries, meaning we can end this global pandemic sooner and prevent future waves of infection coming to the UK.
The cash will help areas with weak health systems such as war-ravaged Yemen, which reported its first case on Friday as the Saudi-led coalition finally announced a temporary ceasefire in the five-year conflict.
Half of the country's hospitals are not functioning, while two thirds of the population are on the verge of famine.
Money will also go to Bangladesh, which is hosting 850,000 Rohingya refugees in crowded camps, Dfid said.
It will fund the installation of new hand-washing stations and isolation and treatment centres in refugee camps, and increase access to clean water for those living in areas of armed conflict, the BBC reported.
"The United Kingdom's generous contribution is a strong statement that this is a global threat that demands a global response," said WHO director general, Tedros Adhanom Ghebreyesus.
"We are all in this together, which means protecting health around the world will help to protect the health of people in the UK."
Britain's support for the WHO is in stark contrast with the view of Donald Trump, who has criticised its handling of the pandemic.
He warned he plans to take "action" next week, indicating he could cut off funding for the UN agency amid reports his aides are looking at ways to punish the body by creating a rival global health institution.
Additional reporting by Reuters
Andy Gregory
www.independent.co.uk